Where to Enjoy Texas' Best Bluebonnet Bloom in Years
21

Mar
Caroline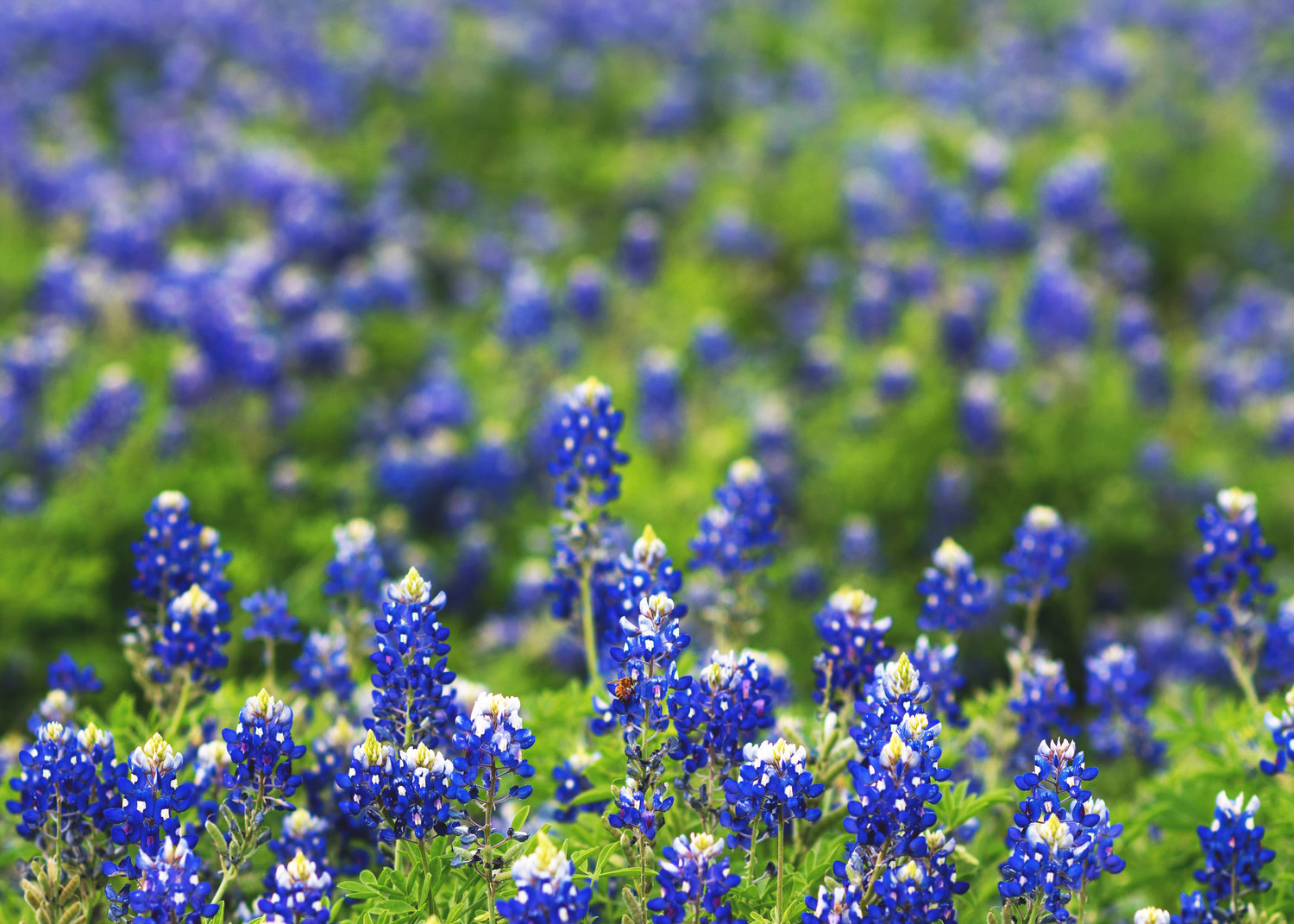 Bluebonnet season is already in full swing and we're only halfway through March! October saw uncharacteristically high rainfall, making the 2019 wildflower season one of the best in 10 years. Enjoy the colorful Texas wildflower with friends and family at these following locations.
CENTRAL AUSTIN
Lady Bird Johnson Wildflower Center | 4801 La Crosse Ave
Bluebonnets make an appearance each spring at this gorgeous location. Explore the garden, grab some grub in the café and shop souvenirs at the gift store during your visit.

Lady Bird Lake & Town Trail | Various Entry Points
Patches of wildflowers tend to pop up along Lady Bird Lake Trail in the spring, adding a bit of color to the landscape for those looking to hike, bike, or run.

St. Edward's University | 3001 South Congress Ave
The sprawling grounds of St. Edward's University are no stranger to bluebonnet blooms in the springtime. Snap a few photos and head to a nearby restaurant on South Congress to make a day of it.
AROUND AUSTIN
Brushy Creek Lake Park | 3300 Brushy Creek Rd
Located in Cedar Park, this 90-acre park boasts nature trails, a small lake, and multiple picnic areas to enjoy with family and friends. Stroll the park and take in the gorgeous wildflowers that spring up each March.

Old Settler's Park | 3300 Palm Valley Blvd E
This large park in Round Rock offers more than 40 picnic areas and gorgeous grounds to walk. Take in the bluebonnets while walking around the park, or plan a family photoshoot and take advantage of the scenic patches that dot the premise.

McKinney Falls State Park | 5808 McKinney Falls Pkwy
A hidden gem Southeast of the city, McKinney Falls is absolutely stunning in early spring to late summer. Bluebonnets can be found throughout the park, which has numerous hikes to explore and two water holes for cooling off.
OUTSIDE OF AUSTIN

Big Bend
For one of the most jaw-dropping bluebonnet fields in Texas, head to Big Bend National Park. Local photographer Lee McMullen claims that this year's bloom is the park's largest in over 30 years.

Fredericksburg
One of the most historic towns in Central Texas, Fredericksburg is picture-perfect. Take a road trip to Enchanted Rock before stopping by this tiny town, and take in the bluebonnets at Wildseed Farms, a family-owned wildflower farm with endless fields of blooms.

Burnet
Known as the "Bluebonnet Capital of the World", Burnet has plenty of bluebonnets to see as well as a giant bluebonnet statue. The annual Bluebonnet Festival takes place each April, featuring live music, parades, kid-friendly rides, and even a wildflower show.
Llano
If you have time to spare, pass through Burnet and Llano on the way to or from Fredericksburg. The bluebonnets that dot the sides of Highway 16 and Highway 29 are breathtaking in the spring.

The Bluebonnet House
Between Burnet and Marble Falls on Highway 281 lies an abandoned two-story home commonly referred to as "The Bluebonnet House". The structure is surrounded by a field of bluebonnets, Indian paintbrushes, and towering oaks. The home is believed to be the most photographed house in Texas.


Have you taken your bluebonnet photos yet? We'd love to see them! Use hashtag #MOREatx when posting on social media so we can take a peek!