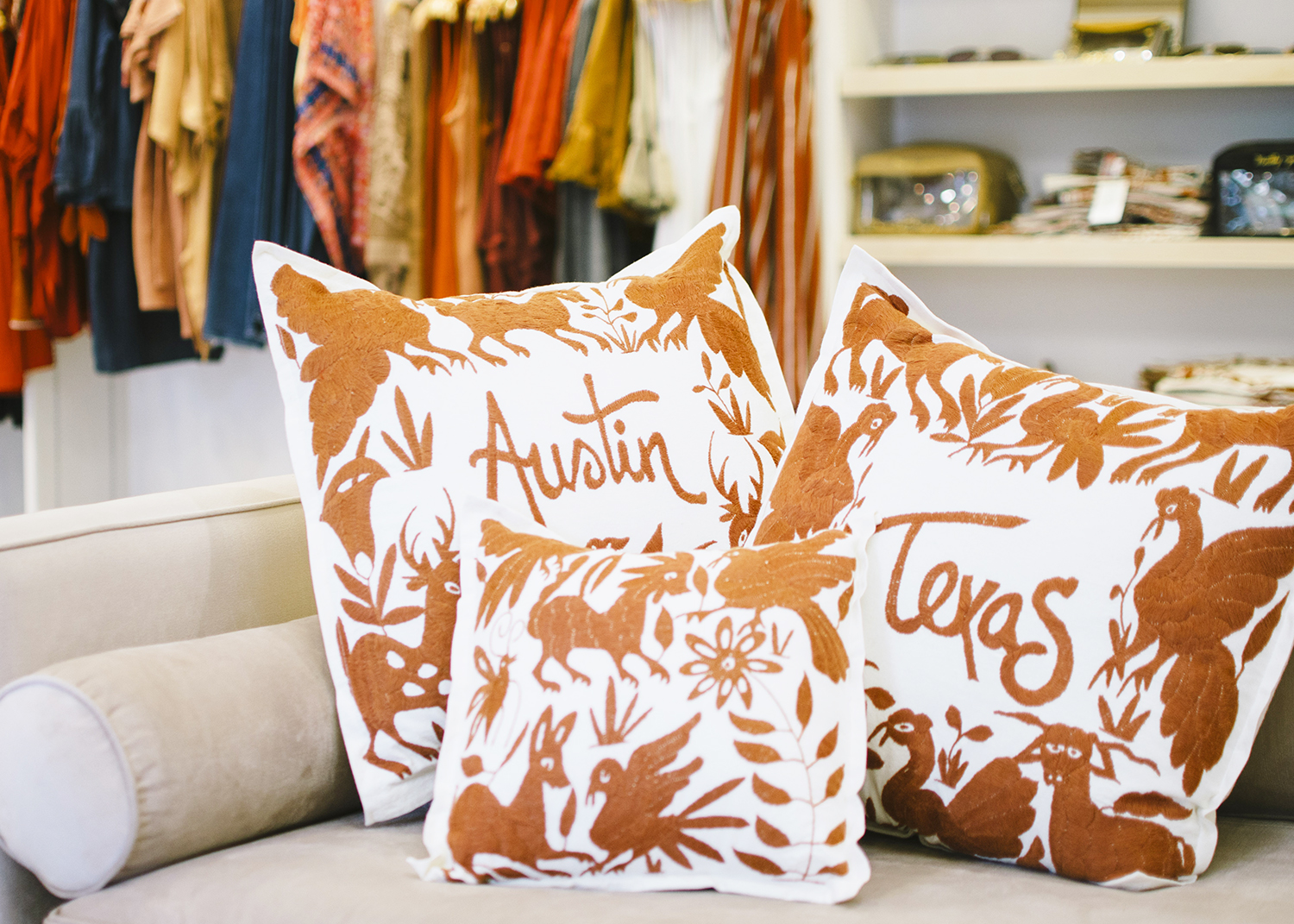 We've filled you in on the best places to watch a Longhorn game if you can't make it to Darrell K Royal Stadium this fall, and now we're sharing a few of our favorite ways to prepare for game day in Austin. If you're headed to DKR Stadium for a Longhorn game, be sure to dress your best, experience local bars and eateries in the area and stop by a few notable tailgates on your way to the stadium.
SHOP
Typical game day fashion includes plenty of burnt orange for Texas Longhorns – And you can't forget the boots!
Longhorn Fashions
709 W 22nd St Unit 116 | 512-584-8001
Adelante
1206 W 38th St Unit 4104 | 512-452-5322
Luxe Apothetique
Various Locations
The Co-Op
2246 Guadalupe St | 512-476-7211
Allen's Boots
1522 S Congress Ave | 512-447-1413
Texas Custom Boots
1601 S 1st St | 512-981-5777
EAT
Whether you have a hankerin' for Texas BBQ, Mexican or some campus eats, these restaurants are bound to be crawling with fans on game day.
Texas Chili Parlor
1409 Lavaca St | 512-472-2828
Kerbey Lane Café
2606 Guadalupe St | 512-477-5717
Plucker's Wing Bar
2222 Rio Grande St | 512-469-9464
Space 24 Twenty
2420 Guadalupe St | 512-472-1621
The Carillon
1900 University Ave | 512-404-3655
DRINK
Cheers to game day with fellow Longhorn fans at one of these nearby bars and pubs before heading out to tailgate.
Scholz
1607 San Jacinto Blvd | 512-474-1958
Cain & Abel's
2313 Rio Grande St | 512-476-3201
The Local Pub & Patio
2610 Guadalupe St | 512-478-2337
Hole in the Wall
2538 Guadalupe St | 512-477-4747
Gabriel's Cafe
1900 University Ave | 512-404-1900
OFFICIAL UNIVERSITY OF TEXAS TAILGATES
Tried-and-true Texas Longhorn tailgates hosted by the University for members of alumni organizations and clubs.
Alumni Center Tailgate
Admission: Free for members, one free guest, additional guests $5 each. Fee of $10 for non-members.
UT Club Tailgate Tent
Admission: 6th Floor Club opens two hours in advance for Executive Members and 3 hours in advance for Regular Members
Legends Club
Admission: Free for Members
WRISTBAND-ONLY TAILGATES
These semi-official tailgates require a donation and wristband for admittance.
Longhorn Tailgaters
17th & San Jacinto
Admission: [email protected]
Horn-Ball Texas Tailgaters
MLK Blvd & San Jacinto Blvd
Admission: Purchase tickets in advance
UNOFFICIAL TAILGATES
Most tailgates are open to the public and take place surrounding the stadium, hosted by campus organizations, alumni and local businesses. The best way to tailgate is to see what you stumble into!
17th and Congress Tailgate Crew
17th & Congress Ave
Admission: Free
TEXAS GAME DAY TIPS
Come Early, Be Loud, Stay Late, Wear Orange.
Bags should be clear plastic and not exceed 12"x6"x12".
Hydrate before the game–Alcohol is now sold inside DKR Stadium.
Never miss a game! See our post about every football schedule to follow this fall for a printable Longhorn football schedule. If you aren't able to make it to DKR Stadium, be sure to enjoy game day with fellow longhorns at a few of these fan-favorite spots around Austin.