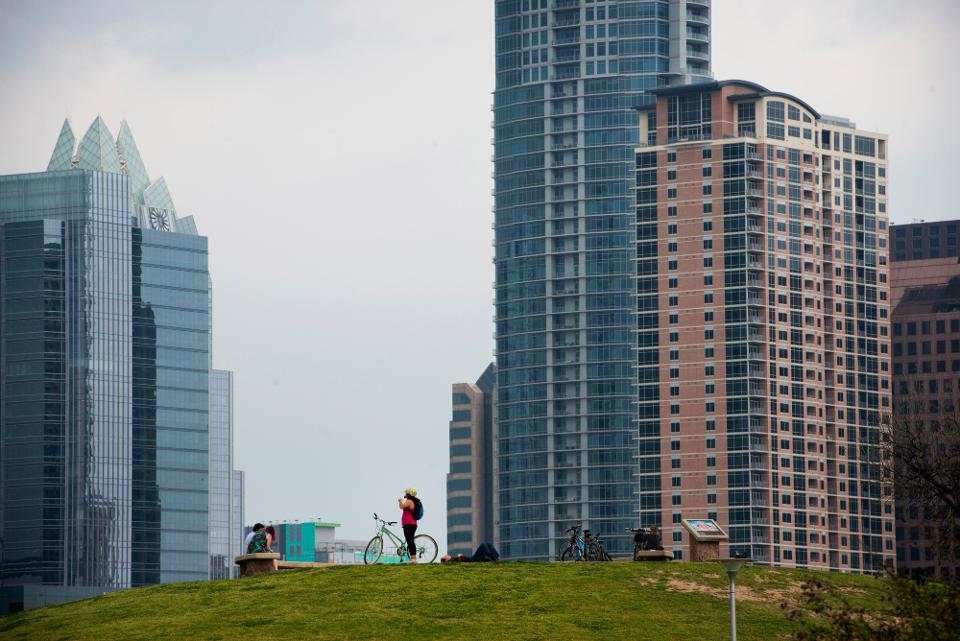 If you drive south from Dallas, or west from Houston, a subtle shift takes place. The monotonous, flat prairie that dominates much of Texas gives way to a landscape that rises and ebbs.
The region around Highway 35 is called the Hill Country, and although it does not seem so curvy to a Californian, it is some of the very nicest country in the state of Texas, attracting a growing coterie of wealthy boomers. It also turns out to be a growth corridor that is expanding more rapidly than any in the nation. The area is home to three of the nation's 10 fastest-growing counties with populations over 100,000 since 2010.
In fact, there is no regional economy that has more momentum than the one that straddles the 74 miles between San Antonio and Austin. Between these two fast-growing urban centers lie a series of rapidly expanding counties and several smaller cities, notably San Marcos, that are attracting residents and creating jobs at remarkable rates. Read more here on Forbes.
Bicyclists take a break below new buildings in Austin, Texas, on April 3, 2015. About 900,000 people live in Austin and the city expects that number to reach nearly 1.3 million by 2040. Austin and San Antonio are the twin anchors of a region that is experiencing the fastest growth in the United States. (Matthew Busch/Bloomberg)