6 Homes With Amazing Custom Closets
12

Nov
Caroline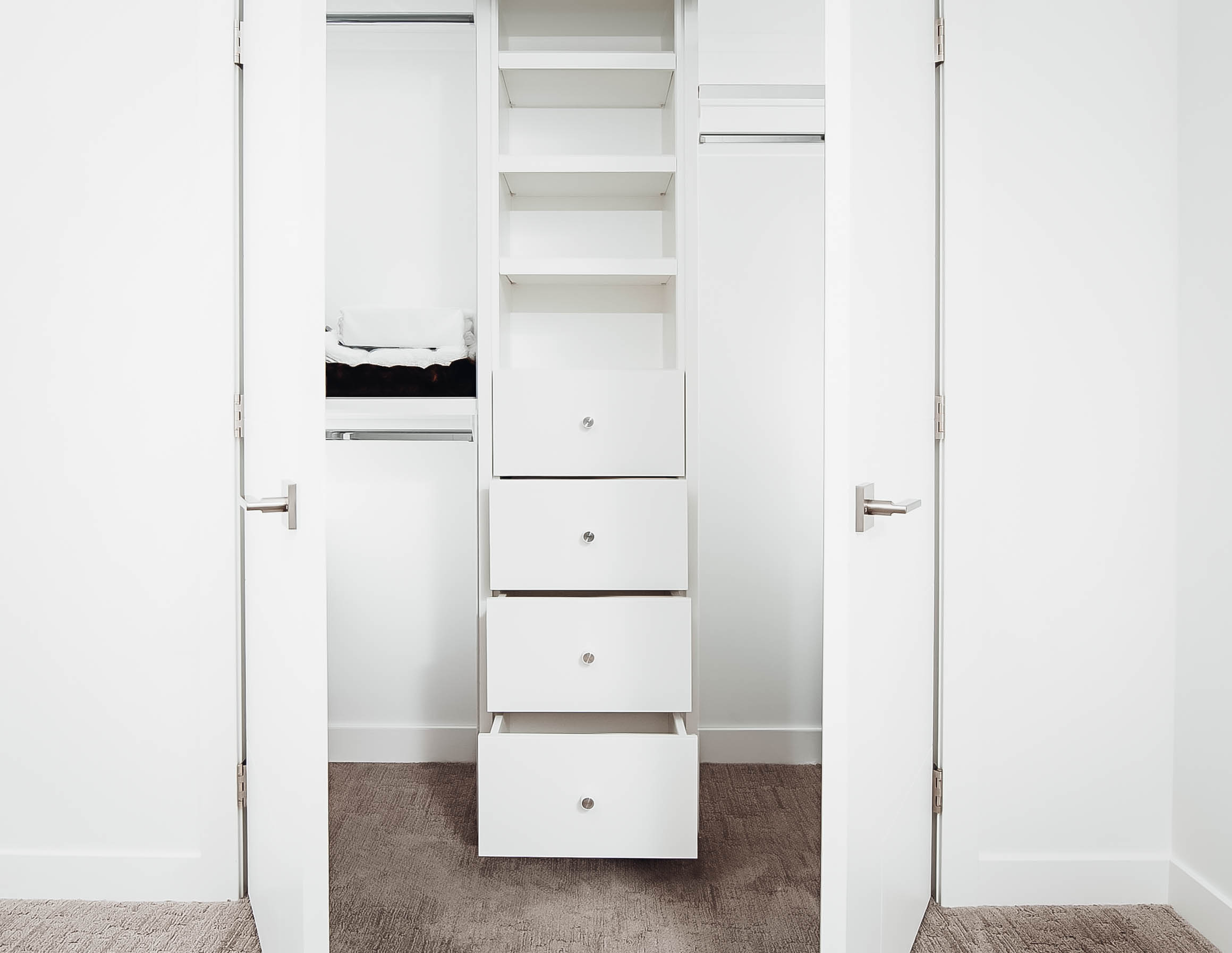 When it comes to a jaw-dropping closet, the space should be as well-designed as the clothes it contains. These homes boast everything from glamorous light fixtures to views of the city and creative storage solutions that can't be outdone. With plenty of space to spare, these amazing closets offer the ideal place to keep and display your most fashionable pieces.
Custom Design With a View
Found at the largest south-facing residence of The Austonian, 200 Congress Avenue Unit 44J boasts a custom design by McWalters Collaborative. Exceptional hand-selected finishes inspired by traditional aesthetics with a modern twist can be found throughout, including the closet area. Easily traipse through the bathroom and into the closet for a wonderful view of Lady Bird Lake.
Listed by Eric Moreland | 512-480-0844 | [email protected]
Tarrytown Contemporary
This new build from Roost Custom Homes and Matt Garcia is nestled on .70 lush acres in the heart of Tarrytown. Sleek modern finishes and unique light fixtures give 1803 Sharon Lane an air of class, with a master suite fit for any fashionista to enjoy. The spacious closet features recessed lighting and a gorgeous ring chandelier that illuminate the extensive shelving and drawer space surrounding the black and white marble countertop.
Listed by Cord Shiflet | 512-751-2673 | [email protected]
Stunning Contemporary in Spanish Oaks
Behind the subtle façade of this Spanish Hills home lies a stunning contemporary masterpiece. Exquisite materials are in evidence throughout, from white-oak floors grounding the 20-foot ceilings to hand-selected light fixtures and hardware for a touch of glamour. The striking closet design features repeating glass-paned cabinets that keep the space looking put-together while allowing enough space to store clothing for every occasion.
Listed by Greg Walling | 512-633-3787 | [email protected]
Custom Austonian Residence
Spectacular designer finish-out meets Lady Bird Lake and downtown views at this custom 29th-floor Austonian residence. Outfitted throughout with European wide-plank oak floors, the closet space echoes the same thoughtful design and features floor-to ceiling drawers, glass-paned cabinets and impeccable lighting for displaying clothes and accessories.
Listed by Eric Moreland | 512-480-0844 | [email protected]
Listed by Trey Phillips | 512-415-5424 | [email protected]
Downtown Dream
Experience luxury and comfort at The Residences at W—And enjoy the closet of your dreams! 210 Lavaca Street Unit 2104 features custom master closets with enough space for even the most extensive closet. Audio connections throughout make this residence the ideal place to get ready for a night on the town.
Listed by Greg Walling | 512-633-3787 | [email protected]
Well-Appointed Contemporary
Ravel Architecture and Parkside Homes perfectly blend organic luxury at 2003 Melridge Place. Located in the heart of Zilker within walking distance to Barton Springs and everything 78704 has to offer, this home features a master closet crafted for the most stylish Austinites. The symmetrical design is centered around shelving ideal for shoes or purses, and natural light streams in from the thoughtfully-placed window.
Listed by Sean Kubicek | 512-826-1135 | [email protected]
These spaces feature something for those of every taste and boast impeccable design style all the same. What better way to fill one of these closets than with a few pieces from Austin's local businesses? Take a look at this recent article about the city's most fashion-forward boutiques.