13 Local Gifts That Capture the Iconic Spirit of Austin
6

Dec
Caroline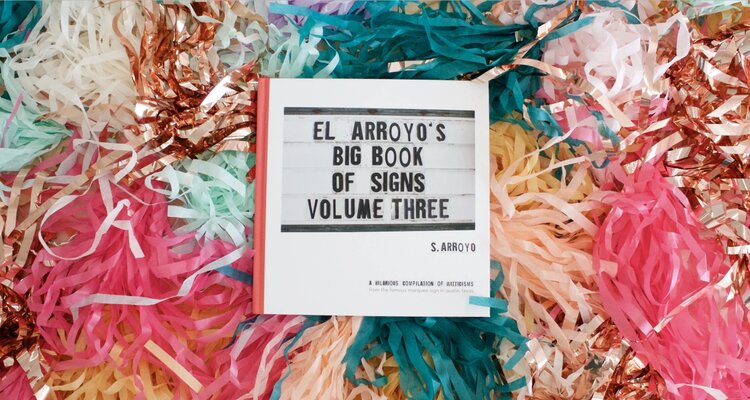 With so many great local stores to shop for gifting, it's easy to find the perfect present for each Austinite in your life. Capture the city's unique personality and share the essence of Austin with your loved ones this holiday season — These gifts leave nothing to be desired!
Koko's Guide to Austin Texas from A Taste of Koko
Curated by famous ATX food blooger Jane Ko, this pocket-sized guide to Austin is a must for anyone who loves exploring the city. Whether you're looking for a late night bite or a picture-worthy mural to visit, this guide has it all.
Margarita Tote from Runaway Luna
This gorgeous leather tote perfectly captures the iconic style of our city and blends it with traditional Texas roots. Plus, it's named after the unofficial drink of Austin!
Custom Watercolor Print by Coloring ATX
These charming hometown prints are created by local artist, Avery. She has everything from custom watercolors to a glitter Topo Chico print!
Austin Adult Coloring Book Vol. II by Becca Borrelli Illustrations
Even though it's technically an adult coloring book, these pages would make for a great gift no matter the age.
Austin Motel X ELOI Bandana from Austin Motel
This funky bandana (perfect for ACL… wink wink!) is a custom collaboration between Austin Motel and Austin-based artist, Paige Russell of ELOI.
Wildsam Field Guide to Austin from Jo's Coffee
Perfect for those either moving to Austin or wanting to explore the depths of the city, this "field guide" is full of stories, interviews, maps and the best things to do around town.
El Arroyo Book of Signs, Volume 3 from El Arroyo
Chances are you've passed the snarky El Arroyo sign heading into downtown Austin, and the restaurant's gift books compile the best of the best!
Coffee + Mug from Jo's Coffee
While Jo's Coffee has plenty of merchandise featuring the famous "I Love You So Much" script, the company's best gifts are their tasty coffee blends and a coffee mug to match.
The Local Deck
This little box is full of coasters that double as over $350 worth of coupons to local Austin hot spots. It's the perfect way to gift friends and family countless experiences around the city!
Austin Coasters from Luxe Apothetique
Sold by Luxe Apothetique, these coasters offer plenty of Austin icons to choose from — Meaning you're surely find your friends and family's favorite scenes to gift this year.
Elizabeth Street Cafe Cookbook from Austin Motel
This well-know Austin establishment serves up fine French food with an Asian twist. Now you can too! Bring the bold flavors of Elizabeth Street Cafe into your home with this great cookbook.
Pancake Mix from Kerbey Lane Cafe
While Kerbey Lane is known for its famous queso, the same can be said for its pancakes. These mixes bring the tastes of the Austin staple restaurant into the home!
Hand-Embroidered Austin Pillow from Luxe Apothetique
Bring a little Austin flare into your home with this gorgeous hand-embroidered pillow. From significant locations to city symbols, this chic accent piece perfectly captures the best of our city.